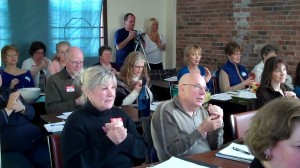 Workshops are cost Effective ways to learn new techniques. I love running workshops and have been offering them since opening my practice in January of 2008.
Level 1
Level 2
Level 3
Ho'oponopono
Please contact me if you would like to organize a workshop for your group. I travel all over the world to deliver workshops on Emotional Freedom Technique, Ho'oponopono, and Spiritual alignment
If you would like to host a workshop let me know and discover how you might earn some income while learning how to become a joyous servant to your Higher Self.
Click on the drop down menu above for descriptions of specific workshops.