Introduction to Self Healing Using Tapping/EFT
Workshop: Level 1
July 22nd, 2017
There is no pre-requisite for this workshop. Everyone is welcome, no experience necessary.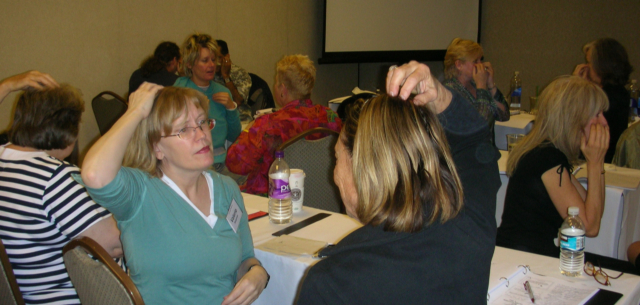 In This Workshop You Will:
Learn the basic EFT recipe and tapping points.

Learn EFT for your own personal peace.

Learn EFT to teach it to others.

Learn EFT to help others.

Include EFT in your healing practice.

Release your own emotional or physical problems.

Discover why people come to EFT as a last resort and wish they had started with it in the first place.
"Try it on Everything!"  Gary Craig, the founder of EFT, has developed the guidelines for Level 1 training. Al follows those guidelines to deliver the most comprehensive learning experience possible.
There will be
Hand outs

Videos

Open discussion (no topic is taboo)

Release of unwanted negative emotions by volunteers from the group.

A power point presentation to keep us on track and assure a quality experience.

Certificate of completion
This is a totally interactive workshop
We will cry and laugh, discover our life force energy, learn how to think less and feel more and talk to our inner child.
If you want to understand and learn how to practice EFT this is the workshop for you. If you intend to tap your way to happiness or help someone you love do the same this is the workshop for you. You will come away with a certificate of completion signed by Al Rodee and approved by Gary Craig.
The morning will be dedicated to theory, practical applications and learning the tapping points. The afternoon will be spent working with volunteers from the group to relieve specific problems. Learn how to find personal peace, help yourself and others to heal and thoroughly enjoy the process.
This workshop is highly recommended for teachers, massage therapists, physiotherapists, nurses, Dr's., social workers, addictions counselors, Naturopathic health practitioners, home care workers, coaches (sports performance enhancement), public speakers, musicians, parents and anyone who cares about themselves and anyone else……
"Try it with Everyone" "Try it on Everything"
Workshop Fee: $125
If you have any questions please feel free to contact Al
902- 452-0473
Or Email
Please complete the form below to register