[May 24, 2015] It was amazing!
I just took EFT level 1 and 2 with Al this past weekend. It was amazing! It was an amazing journey that we all shared together.There was so much learning and love. I was so comfortable and felt safe and felt like I learned so much!
Every journey is personal but I think we all felt amazing when we were finished. I will be taking more workshops with Al as soon as he has them!!
This workshop was amazing and worth it's weight in gold! I cannot say enough!
Thank you,
Kim Winters
[May, 22, 2015] Hi Al,
The course was amazing – I have taken many courses over the years, but Al really brought things together with EFT and allowed me to grow to another level of understanding and awareness. We had an incredible group and we all were able to share and 'borrow benefits' from working on each other's areas of concern. If you get the chance to take the course, don't hesitate – it is worth every second you are there.
Best regards,
Sherry Donovan
Owner – Vibe Energy
[June 3, 2015] Lisa says "Thank you Al!  It was a great experience.  I came out from it immediately with a sense of "calm"!  I hope to someday, possibly in the fall, to host a weekend.  Will be in touch and thanks again!!"
[Note from Al: This is a long story but shows the power of using Ho'oponopono to practice loving all that is. I hope you enjoy it. I have highlighted areas where love is being practiced]
Hi Al
Thank you for such a wonderful session today, I really never fully understood just how much the religious way in which I was raised had such a power house hold on so many things in my life, namely fear and feelings of never being enough…that whole "mark on my soul." 
I went for my walk! I think I made it about 7 car lengths both to the left and right of my house. I didn't really count because I just enjoyed it.  I took a deep breath before leaving my house. I touched the bush just down the walk and loved it. I put my hand on my car and loved it and even my reflection in the window.  I thanked my mail box for all the gifts it has for me and the palm tree for being so green and the sky for being blue.  I loved the trees and especially felt connected to the tallest of them. I told them I was excited to see them bloom in the coming months and for being perfect in all seasons. I could HEAR things. I heard the water bubbles in the fountain of my neighbors yard. I heard a helicopter, which made me stop to think and then I thanked it for always keeping my husband safe at war. I very much enjoyed the sun and how warm it was.  I could also SMELL things. I smelled bbq coming from somewhere near.  I didn't realize just how much I wasn't hearing or smelling.
I got to the end of my street both ways. It curves to the left and I felt the panic opportunity getting stronger so I tapped on it and walked back to my home both times.  So I had two walks in one, going left and right.  It was brisk outside so I was out for about 15 minutes just enjoying and thanking the panic opportunity when it got strong. I did tap on it and felt fine as I turned back to my house.  It didn't feel so massive, the panic I just noticed it.
I did have feelings of joy and happiness and freedom.  I also had feelings that I didn't deserve to feel that way, that I couldn't do a repeat performance.  I didn't feel so vulnerable until I could see around the corner of my street.
So, that's massive!! I did a wonderful job and enjoyed it so much 🙂 I even felt hungry after and no fear pit in my stomach.  Thank you again and I hope you have a fantastic afternoon.
[Follow up]
 I went out a second time and made the exact same distance to the left and right. I did it just after I ate when my stomach is full knowing that my panic comes in three places: chest, stomach, mind. I did just fine! I counted my steps while loving what I saw and still very much enjoyed my walk both directions.  It's about 14 yards in each direction!!! That's amazing!! My stomach was full but no fear! I had a little in my head still but my body didn't respond to the fear it was all in my thoughts this time and I loved those thoughts and didn't fight against them.  I just loved them even in the discomfort of thinking them.  Each time I feel my progress…I can't even explain how wonderful it is.  Step forward or back, it doesn't matter it's perfect. 🙂 Now I'm tired, like after a big meal and near the fireplace kind of tired. A good tired.
So much gratitude, thank you and I am so proud of me.
Erica.
"Hello Al the Amazing EFT Miracle Worker………..I am replete with gratitude for what you did for me in just a couple of hours.   I feel 100 pounds lighter and I constantly find myself saying a big cheery yes to life………..and I am loving every precious moment of it……and I heartfully and soulfully thank you for this wondrous transformation….!!!"


Coco



I know EFT works because it works for me: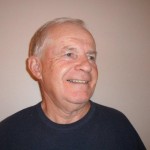 by Bob Power
"Basically, I went to Tuesday Night Tapping Group to support the rest of my family who had been going and talking about it. I was pretty skeptical but soon realized something positive was really happening with EFT.
I had had Crohns disease for 23 years; medications, colonoscopies and many uncomfortable moments. After seeing what was happening in group I decided to do a private session with Al. In one session Al helped me discover and focus on the reason my Crohns showed up 23 years ago.  We had a couple of follow up tapping rounds in group and now I believe I am completely healed of Crohns.
My Dr.'s told me Crohns was incurable but my recent colonoscopy was followed by the comment " We see very little evidence of Crohns ". I have also been off the medication ( about 18 months) for the first time in many years."
"I know EFT works because it works for me".
Bob Power
"This is a beautiful expansive frontier in healing – one that the human & earth community are truly ready to embrace" Dr. Jane McGillivray-MD
Thank you Al
"I had an awesome clearing of my issues, thank you Al" (Marilyn, PhD. psychology)
I recommend Al's workshops highly
by Dana Planetta
Oct 19, 2012
I attended Al Rodee's workshop in Saint John, NB on EFT Level One and Two this summer.
Al is very personable; he has a gift in communicating information to groups or individuals. Many of the attendees were strangers, but by the end of the workshop, we had become friends.
I recommend his workshops highly."
Personable, Good Value, High Integrity
by: Catherine Martin
"I would recommend Al and his work with EFT for anyone seeking this type of service." October 10, 2012
Most effective……quickest results
"As a Nurse Practitioner in Mental Health, I find that EFT is the most effective technique with the quickest results that I've ever experienced." Trish Murphy
Keen instincts for helping people
by Therese Hebert
"Al is an effective coach/mentor with a loving personal energy, deep wisdom, and keen instincts for helping people co-create their best life– healing, getting unstuck, understanding problems– you name it." October 10, 2012
Al helped me believe in myself
by Martina Kaminova
"Al was helping me to solve my inner problems, which I could not even see at the time, but it helped me to open up, let go and to see things from a different point of view.  Most importantly I learned to accept myself , believe in myself and to love myself as I am." October 11, 2012
Al passionately believes in being the change he wishes to see
"Al has over time proved to be an outstanding EFT practitioner, a person of integrity and honesty. His ongoing success is proof of the fact that he is dedicated to his work and passionately believes in being the change he wishes to see in the world. All my blessings go out to Al Rodee, for his work and commitment to the world of EFT. Till Schilling" October 12, 2012
The results are truly amazing!!!!
I feel so light and happy – thank you to EFT and Ho'oponopono. For a very long time I had the feeling of sadness, like I wanted to cry but I felt if I started, the tears would never stop. The relief from this feeling came quickly with EFT – not months, weeks or even days, most was relieved within an hour and with Ho'oponopono the bit remaining disappeared to leave me feeling connected to life.
Since starting EFT and Ho'oponopono my business has grown in leaps and bounds, my overall health continues to improve.
I am finding it much easier to de-clutter my house and my mind – it is so much easier to let go.
Thank you Al, Ian and Helen for sharing my awakening!
I urge anyone stuck in a routine, maybe in a life you're not happy with, around people that "irritate" you, a job that is not rewarding or fulfilling, etc, etc, etc to stop "working" at stuff and open your heart to EFT and Ho'oponopono – the results are truly amazing!!!!
I love you, I'm sorry, Please forgive me, Thank you!
Geraldine N
Al is insightful and sensitive
This will be my third year using EFT. Al Rodee has been my mentor and coach for all of that time. He has helped me with several issues. I first came to him with issues like ulcers, sleep apnea, severe depression, diabetes etc. I was taking around at least 8 different prescription drugs. But now, with Al's guidance and mentoring and EFT I have overcome almost all.
I had a severe phobia about snakes. Last year I overcame it when vacationing in Toronto. I picked one up without hesitation. I even had a wasp walk on my hand without any fear. Such is the power of EFT.
Al is insightful and sensitive. His compassion and caring come through in his practice of EFT. He has inspired me to persevere when I was ready to give up even though things seemed overwhelming at times.
Happy Tapping!!!!  Charles Fonseca
……cares deeply for their overall well being
by Susie Nightingale
"Al Rodee is a caring and compassionate practitioner. He is professional and ensures client confidentiality. He treats his clients with the utmost respect and cares deeply for their overall well being. I highly recommend Al to help uncover and deal with any unresolved emotional issues." October 10, 2012
His knowledge of EFT is exceptional
"I have had the pleasure of attending group sessions and an EFT workshop given by Al. His knowledge of EFT is exceptional. He helps the client/student zero in on key issues and is very clear in his coaching. As a teacher, he makes learning a pleasure. As an EFT coach, he is very effective, understanding, and helpful. I highly recommend Al as both teacher, coach and practitioner. Georgia Barnwell, Halifax, NS" October 11, 2012
Al truly cares
"Al's level of dedication to his clients is above and beyond. He truly cares. He helps many people in their day-to-day life." Jarett Burke, October 16, 2012
Wow!
by Dana
If anyone is sitting on the fence and not sure about attending one of these workshops, listen to your intuition and go for it! All I can say is WOW!
I am so thankful to have Al in my life
by Ramona MacIsaac
I have found EFT to have amazing results. EFT Level 1 class was so informative and fun. I now have the tools to practice EFT . I am looking forward to Level 2. Al Rodee is a great instructor and coach. I am so thankful to have him in my life. Thru EFT and his exceptional coaching I have learned to love myself and my imperfections! Thanks Al. I love you.
I called Al and within 7 minutes the pain was gone
by Arlene
I broke my foot off 38 years ago and was in constant pain ever since. A special person, Sheila ,at U weight loss, said to call Al. I had a private session with him previously, but never mentioned my ankle because I had the pain for so long I didn't think anything would help. I called Al and within 7 minutes the pain was gone and has been gone for over a month. Al is a very kind, loving and caring person and I can never express how grateful I am to him and EFT. He's a treasure!
I am very grateful to Al and EFT
 by D Power
My daughter was expecting her second child and was having a water birth an hours drive from her home. I was very anxious about this birth. Al and EFT helped me see the situation in a realistic way. I became very focused on the positive aspects of the birth and actually was able to enjoy the birth of my beautiful grand baby. This is only one situation Al and EFT has helped me with. Because of Al and EFT our family has become more supportive and loving towards one another. I am very grateful to Al and EFT.
Kind, Trustworthy and Caring
 by Anna Fraser
It is with a happy heart that I write this testimonial for Al Rodee, EFT Atlantic. I have been a client of Al's at EFT Atlantic since May of 2009.
I began to seek alternative methods of healing in and around 2005. I felt blessed to have been living at that time in a part of the world (Yukon) and working with people there, people who understood full well, 20th century medicine and doctors may not have all the answers. Yes, they (doctors) could help me, but I had to learn how to heal myself. And so my journey began. Many things began to come to my awareness, including Emotional Freedom Technique. I had found http://www.emofree.com and eventually, when I returned to my home province of Novas Scotia I found EFT Atlantic. With the help of a practitioner, Al Rodee, I learned how I could eliminate my pain with EFT and by applying the Emotional Freedom Technique I am healing my body and my mind.
Finding an EFT practitioner is similar to finding a good doctor, one you trust, one who understands you and is open to knowing you and taking you safely where you might otherwise feel uncomfortable. I have private session with Al and have attended group sessions were Al has been the practitioner, there I have seen him work with many kinds of people, young, old, men, women, from all walks of live. He is a kind, caring, trustworthy and truly passionate about helping others on their healing journey.
Real Difference In My Life
by SG
I have been working with Al for almost two months now to end a long-standing, severe eating disorder. Al is a reliable, hard-working, and caring practitioner. He has, at all times, demonstrated sincere interest, respect, and commitment to my process. In his application of EFT, he is resourceful and focused on the core issues, which requires courage and persistence.
Although I had been familiar with EFT, it now has begun to make a real difference in my life.
I am very grateful to Al for his support, teachings, and friendship.
I Can now fly with little anxiety – My Husband Is Amazed
by Ana-Maria Fojo Rey
To be honest I have to say that I feel more comfortable with the fact of flying now.
I had the occasion to fly with my son and husband to Geneva twice and to Paris (to know my little niece) and we have planned some trips this summer.
My husband was bluffed with my behavior on the plane. He was impressed.
I am glad to know you and I am grateful for your help and for the fact that I can have some good times on the air.
Thank you very much
Ana-Maria
Spain
Fabulous Workshop
by Diane PowerSept 10th & 11th 2011
I took EFT Level I and II Workshops. The training was very intense and practical. I feel confident I will be able to help my family and friends with stressful problems because of the methods taught by Al in these courses. These two workshops definitely helped me communicate more clearly and effectively. Also many of the participants made solid progress in their personal journeys
Phobia of Needles and Giving Blood
 by Andrew
Over the last 10+ years I have had a few negative experiences concerning giving blood and needles. These negatives all formed themselves into a phobia which until recently haven`t impacted my life. I contacted Al when I decided to try to ease the anxiety and honestly I was a bit skeptical. Once the process began to unfold however, all skepticism and doubt left and I released my phobia. Al has provided an exceptional service and has helped me to see my life from a different perspective. I am so thankful for the help and guidance which Al has provided me, thanks again Al!!
 Every time I have attended Tuesday night group, I have seen people release physical and/or emotional pain
Al is genuinely passionate about his work with people.  I have been to many of his EFT groups where he hosts about 20 people who either come regularly or have been brought by a friend for the first time.  In these groups he creates an atmosphere where people are comfortable to talk about anything they want without fear of judgment.  He encourages people to open up but without pressuring anyone to do so.  Every time I have attended, I have seen people release physical and/or emotional pain from whatever has been upsetting them.  And I have experienced relief myself, many times.  Some things I have witnessed could be considered miraculous by some if they were there for the first time.
I know few people who are so dedicated to helping others improve their lives.  Al could be, do or have anything he wants in this world.  Yet he chooses to share the gifts he has been given with the people around him.  He does not seem to need or want material things beyond what is required to keep his practice running.
Al has a big heart, knows his work well and is a good man.  You would do well to trust him to help you with whatever keeps you from total happiness.
I felt real physical and emotional shifts of my problems
"Although I came into the workshop with some skepticism I felt real physical & emotional shifts of my problems using EFT"  Dawna Lee
I'm Tap Tap Tap'in on…….
"…………. Emotional Freedoms Door"  Janet Hamel
Best lifes Coping too
"Best lifes Coping tool – effective and inexpensive" Lorraine Hagerty
I have never been happier in my life
I would definitely recommend Al Rodee.  I had anger issues with 2 of my family members until I started going to the Tuesday night EFT sessions and now we have reconnected.  I have been attending these sessions for about 7 months on a pretty regular basis.  These problems were long standing over many years and have been resolved due to Al's good guidance.  Al is very good at seeing whatever problem you are having and showing you how to resolve it.  I have never been happier in my life.  When problems arise I focus on the methods Al teaches and usually I see things in a better light. I feel very confident Al could help you. Martha